About Freemasonry
A mythical past. A visionary future. A legendary brotherhood.
Freemasonry is the largest, oldest, and best-known gentleman's fraternity in the world. Historically, it is based on the Medieval stonemason guilds who built the great castles and cathedrals of Europe. Mythologically it is founded upon the building of Solomon's Temple in Jerusalem, as told in the Old Testament of the Bible.
King Solomon was considered to be the wisest and most just man in history, and the temple he had built to God was said to be the holiest place on Earth. Modern Freemasons likewise use the tools, traditions and terminology of those Biblical stonemasons as allegories for building Temples in the hearts of men, using Solomon as our ideal example of wisdom, justice and faith.
At its core, Freemasonry is simply an attempt to make the world a better place, one man at a time. For each man, it can become as simple or as complicated as he himself desires.
It's said that we are a secret society. We do indeed have secrets—secrets that each individual man has to discover for and about himself.
It's not for everybody. It never has been and was never meant to be. That's the point.
Maybe it's for you. How to join.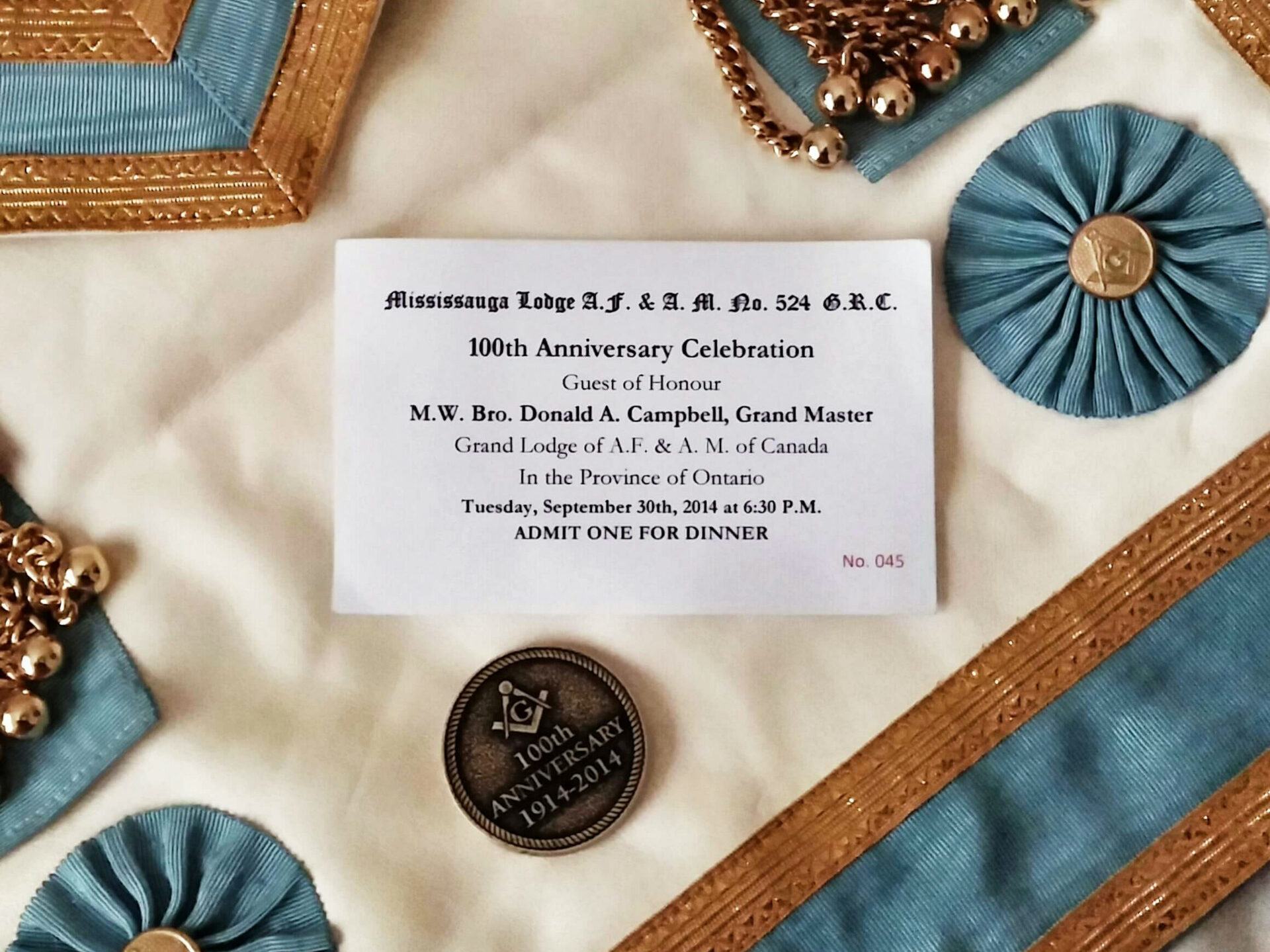 Who We Are
For over 100 years, we have made good men better.
Since 1914, Mississauga Lodge has been a cornerstone of Freemasonry in Mississauga, Ontario. We take pride in being an active part of our community through charity work and fraternity.
Where We Meet
We meet at the Mississauga Masonic Temple located at 45 Port St W., Mississauga.
Regular meetings are held on the second Thursday of each month except for July and August.
Emergent meetings are held on the first Thursday of each month except for July and August.
Our History
Mississauga Lodge was instituted on September 30th, 1914. The first application for membership was received in October of that year. The Lodge was dedicated and consecrated on September 23, 1915.
The Lodge name, "Mississauga", was chosen in memory of the original inhabitants of the area.
Current Officers
W. Bro. Raza Khan
Worshipful Master
W. Bro. Larry Francis
Immediate Past Master
Bro. Victor Andino
Senior Warden
W. Bro. Andy Pollock
Junior Warden
V. W. Bro. Philip Hebert
Treasurer
W. Bro. David Lovelock
Secretary
Bro. Tushar Bendre
Assistant Secretary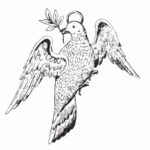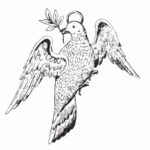 Bro. Arnel Realis
Junior Deacon
W. Bro. Hansel Marcek
Director of Ceremonies
W. Bro. Chris Brown
Inner Guard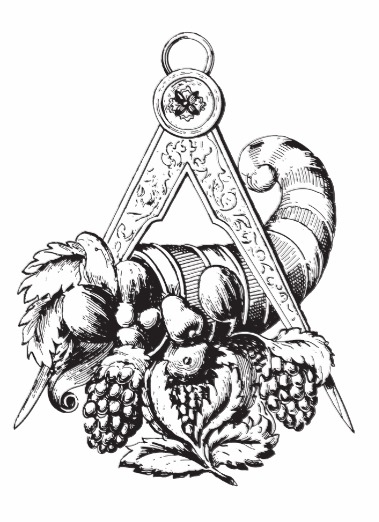 Bro. Chad Moyles
Senior Steward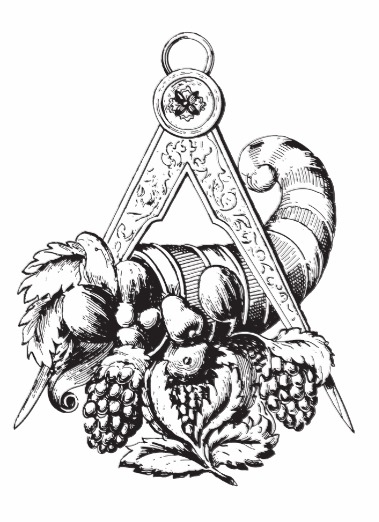 Bro. Gregoire Boudignat
Junior Steward
Bro. Lawrence Barker
Chaplain
V. W. Bro. Philip Hebert
Tyler
W. Bro. Steve Toner
Organist
R.W. Bro. George Burt
Historian
Current Committees
ADVISORY BOARD
R.W. Bro. William Bath, Chairman
R.W. Bro. George Burt, Member
R.W. Bro. Howard Adams, Member
R.W. Bro. John McLaughlin, Member
V.W. Bro. Phil Hebert, Member
W. Bro. Steve Toner, Member
EDUCATION AND LIBRARY COMMITTEE
R.W. George Burt, Chairman
Bro. David Scola, Member
Bro. Lawrence Barker, Member
Bro. Walter Solari, Member
CANDIDATE PROGRESSION AND RITUAL BENCH DEVELOPMENT
R.W. Bro. William Bath, Chairman
Senior Deacon, Member
Junior Deacon, Member
Bro. Tushar Bendre, Member
FELLOWSHIP AND ENTERTAINMENT
W. Bro. Andy Pollock, Chairman
W. Bro. Larry Francis, Member
Bro. Victor Andino, Member
Bro. David Scola, Member
FRATERNAL VISITATION, CHARITABLE INITIATIVES, AND INTRA-LODGE AFFAIRS
R.W. Bro. John McLaughlin, Chairman
W. Bro. Steve Toner, Member
MENTORSHIP COMMITTEE
Bro. Lawrence Barker, Chairman
LODGE MERCH / CLOTHING
W. Bro. Steve Toner, Member
W. Bro. Hansel Marcek, Member
GENERAL PURPOSES
Bro. Victor Andino, Chairman
Bro. Tushar Bendre, Secretary
FINANCIAL REVIEWERS
R.W. Bro. George Burt, Member
R.W. Bro. Howard Adams, Member
LODGE FACILITATOR
Bro. Victor Andino, Chairman
All brethren initiated since 2016
DIGITAL PRESENCE AND WEBSITE MANAGEMENT
Bro. Tushar Bendre, Chairman
LONG-RANGE PLANNING
R.W. Bro. Bill Bath, Chairman
ASSISTANT STEWARDS
W. Bro. Andy Pollock, Chairman
Grand Lodge and District Information
Grand Lodge Officers
2021-2022

Grand Master:
M.W. Bro. David J. Cameron

Deputy Grand Master:
R.W. Bro. Thomas W. Hogeboom

Grand Secretary:
M.W. Bro. D. Garry Dowling
Toronto West District
District Deputy Grand Master:
R.W. Bro. Ken Singh
District Secretary:
W. Bro. Gordon Tom
Become a part of the oldest fraternity in the world