Our History
Mississauga Lodge was instituted on September 30th, 1914. The first application for membership was received in October of that year. The Lodge was dedicated and consecrated on September 23, 1915.
By 1914 the area around present-day Toronto Township was rural—grain farms, market gardens and fruit orchards. The towns and villages of Port Credit, Cooksville, Erindale and Clarkson were scattered and linked by rail. Port Credit offered a lake port and firms such as St. Lawrence Starch works and Port Credit Brickyard were major employers. By 1914 there were sufficient Masons who met at the home of Walter Price and after discussing their needs, signed a dispensation and appointed a Secretary (W.G. price) and Treasurer (J. W. Thompson). The Lodge name, "Mississauga", was chosen in memory of the original inhabitants of the area.
The petitioners were: Henry Earle (Lorne No. 375, Omemee and first W M 1914, 1915, 1916); William Spurgeon Gibson (member of W ilson Lodge, No. 86 GRC, Toronto and the first JW ); W alter G. Price (St. Andrew's Lodge, No. 16 GRC, Toronto and first Secretary); Samuel McIlroy (PM, Crossley No. 132 IC, Belfast and first Tyler); Charles Elliott (Ionic No. 25, Toronto); H. R. Diltz (King Hiram No. 37, Ingersoll); John W. Thompson (St. John's No. 20, London); R. A. Tighe (River Park No. 356, Streetsville); Charles Urquart (Dufferin No. 338, W ellandport); Lt.-Col. Alexander T. Thompson (River Park No. 356, Streetsville); George 1 W . Gordon (River Park No. 356, Streetsville); Percy F. Morrall (King Soloman's No. 22, Richmond Hill); Dixie C. Cotton (Ashlar No. 247, Toronto); Charles G. Hamilton (River Park No. 356, Streetsville); C. Ernest Cotton (Rehoboam No. 65, Toronto); David J. Gibson (W ilson No. 86, Toronto); W illiam C. C. Innes (Elgin No. 7, jurisdiction not specified); Edward Burns (Zetland No. 326, Toronto); A. F. W ells (Great Western No. 47, Windsor).
[Toronto West 11 1914-1923. Toronto A 1923-1955. Toronto A-1 1955-1960. Toronto 1 1960-2006. Toronto West 1960-present.]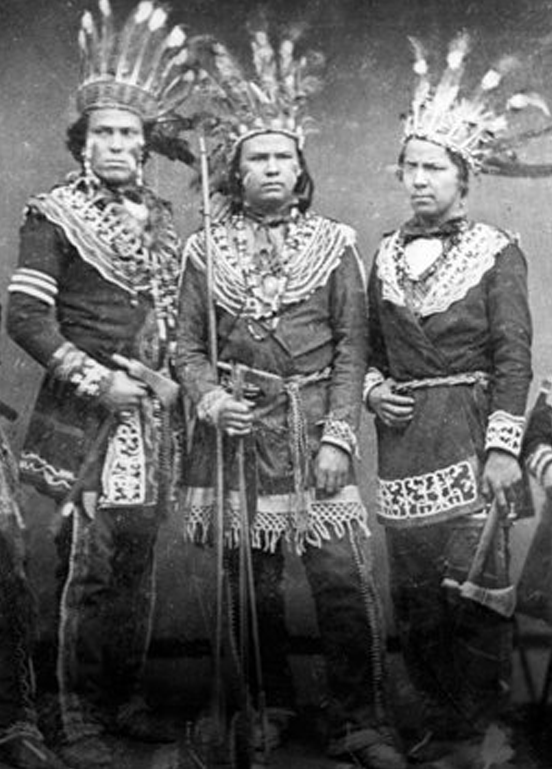 | | |
| --- | --- |
| W. Bro. Larry Francis | W.M |
| W. Bro. Hansel Penaflor-Marcek | I.P.M |
| Bro. Raza Khan | S.W |
| Bro. Victor Andino | J.W |
| V. W. Bro. Philip Hebert | Treas. |
| W. Bro. David Lovelock | Sec. |
| W. Bro. Aris Avila | A\ Sec. |
| Bro. Richard Tan Go | S.D |
| – | J.D |
| R.W. Bro. Bill Bath | D of C |
| W. Bro. Andy Pollock | I.G |
| Bro. Chad Moyles | S.S |
| – | J.S |
| W. Bro. Chris Brown | Chaplin |
| Bro. Larry Barker | Tyler |
| W. Bro. Steve Toner | Organist |
| W. Bro. George Burt | Historian |
Advisory Board
Chairman: R.W. Bro. Bill Bath
R.W. Bro. George Burt
R.W. Bro. Howard Adams
W. Bro. John McLaughlin
Assistant Stewards
Bro. Victor Andino (All initiated since 2014)
Benevolence and Visitation
Chairman: W. Bro Steve Toner
Blood Donors
Chairman: Bro. Chad Moyles
Communications
Chairman: R.W. Bro. Howard Adams
Mentor/Friend to Friend
Chairman: R.W. Bro. Bill Bath
Bro. Raza Khan
Education/Mentors
Chairman: R.W. Bro Bill Bath
Bro. Raza Khan
General Purposes
Chairman: Bro. Raza Khan
Assistant Sec: W. Bro. Aris Avila
Entertainment/Fellowship
Chairman: Bro. Victor Andino
Finance Reviewers
R.W. Bro. George Burt
W. Bro. Donald Craig
Librarian
Chairman: Bro. George Burt
Lodge Facilitator
Chairman: Bro. Raza Khan
Long Range Planning
Chairman: R.W. Bro. Bill Bath
Masonic Foundation/Projects
TBA
Mississauga Masonic Temple
IN THE BEGINNING and for the first seven years, Mississauga Masonic Corporation personnel consisted of the entire Mississauga Lodge membership. Indeed the acquisition of our Temple building was made possible by personal loans from several ardent pioneer members of Mississauga Lodge. Its name is thereby seen to be quite appropriate. As Grand Lodge of our jurisdiction does not sanction Masonic lodges holding property, the Corporation was, for that reason created. THE FUNCTION AND RESPONSIBILITY of the CORPORATION is that of maintaining the building, including upkeep, insurance, heating, taxes, janitor service and last but not least – rent collection.
MEMORANDUM of AGREEMENT of the MISSISSAUGA MASONIC CORPORATION was made and entered into on March 19th 1917; signed by Charles Elliot, William S. Gibson, Walter G. Price, Edward Burns, Edwin S. Munroe, Johnson J. Foy, and John A. Smith; signatures witnessed by John E. Hall, all members of Mississauga Lodge. So they were Charter Members who also held an organisation meeting May 7th 1917, at the residence of Charles Elliott, at which time the 'Signers of the Agreement' were elected the first Board of Directors of which Charles Elliott was made Chairman and W.G. Price, Secretary. "The Letters Patent" were read clause by clause and made the "Charter of The Corporation", on motion of Ed. Burns, seconded by J. J. Foy. A Corporate Seal was agreed upon and adopted – "to have the words MISSISSAUGA MASONIC CORPORATION within two concentric circles and THE INDIAN HEAD OF THE MISSISSAUGA LODGE in the centre thereof".
In Early in 1914, meetings of the above mentioned masons were called and held in the homes of Walter Price and William Gibson. These two Masons seen to have been the instigators of the meetings. These meetings proved fruitful, for, at the last of them, held at the home of Walter Price on April 16, 1914 a Dispensation to start a Lodge was applied for, a Secretary appointed ( W.G. Price ), a Treasurer (J.W.Thompson), a Committee to nominate the officers, $600 borrowed to launch the Lodge, and a previously appointed committee to procure furniture reported that they could obtain Lodge furnishings once used by Ashlar Lodge and now in storage, for $500.00.
At the above meeting were 12 brethren, all to be charter members. They are marked thus * on the following list. The Lodge would have 22 Charter Members. River Park Lodge, Streetsville is given the honour of sponsoring the new Lodge, perhaps because four of the charter members were from there, more than from any other single Lodge.
100 years +
Mississauga Lodge, No. 524 GRC, Port Credit (2003-Present)
Mississauga Lodge, No. 524 GRC, Mississauga (1974-2003)
Mississauga Lodge, No. 524 GRC, Port Credit (1915-1974)
Mississauga Lodge, UD GRC, Port Credit (1914-1915)
At the 59th Annual Communication of the Grand Lodge A.F. & A.M. of Canada in the Province of Ontario (July 15-16, 1914, Niagara Falls), the Grand Master, M. W . Bro. W illiam David McPherson, KC, reported (1914 Annual Proceedings, p 28) that he had issued ten dispensations for the formation of new Lodges2 but without specifying dates, including one for Mississauga Lodge in Port Credit, Toronto West District No. 11. The DDGM, R. W . Bro. John Stephens, reported on the District but there is no mention of the Lodge or its institution (1914 Annual Proceedings, p 199) and the Committee on W arrants recommended (1914 Annual Proceedings, p 296) that five dispensations be continued for a further year, including that for Mississauga Lodge.
Meetings were held on the Thursday on or before the full moon until June 1916 when the date was changed to the third Thursday of every month.
The first rooms used by the Lodge were on the third floor of the residence of Bro. J. J. Foy. These were used until January 28, 1915 when the Lodge moved into new facilities at the corner of Port and Peter Streets. This building was the early 1838 church built to replace the original wood and bark church which had been located at the site of the present-day Mississauga Golf Club site. The 1838 building lasted until 1894 when it was taken away and a new church built on the site. The 1838 building was relocated at the corner of Port and Peter Streets, became known as Shaw's Hall, and served as a town hall for many meetings—political, social, lantern slide shows, dances etc. This facility was rented for a short time and was then purchased by the Lodge. Renovations were an ongoing activity: electricity was installed in 1915, three stoves were purchased in November 1915.
Charity and benevolence was an early component of the Lodge program and appears to date from December 1915. Social activities for members and their families included "at homes" (the first one dating from February 1916).